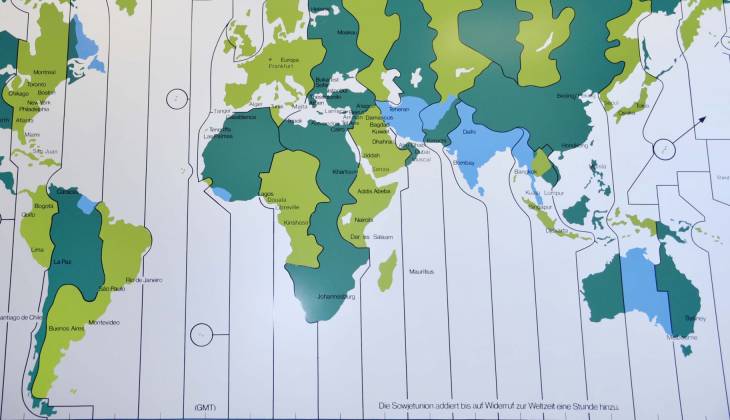 berger`s reisen
Berg-am-Laim Straße 57
81673 München
Tel.: +49(0)89 43 13 024
Mob.: +49 (0)176 8505 3844
Wir sind nur telefonisch, per email oder Whatsapp erreichbar.
Transatlantik mit dem größten Schiff der Welt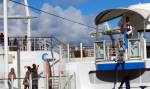 Tipps & Highlights
Dinner under the Stars - Allure of the Seas

Show im Aqua Theatre - Allure of the Seas

Ice Show im Studio B - Allure of the Seas

Strände am Golf von Mexico
Das größte Schiff der Wett - die Allure of the Seas - besticht durch innovatives Design, spektakuläre Unterhaltung und eine Vielzahl von Sportmöglichkeiten
Ich war für Sie an Bord zu einer außergewöhnlichen Tour über den Atlantik und hatte während der 8 Seetage ausreichend Gelegenheit, alle Vorteile dieses schwimmenden Resorts zu erkunden und zu genießen.
Trotz der hohen Gästezahl (max. 6800 Personen) hatte ich nie das Gefühl der Enge, denn die Gäste verteilen sich auf unterschiedlichen Bereiche wie den Central Park, den Boardwalk mit dem nostalgischen Karussel oder dem großen Poolbereich mit 4 Pools und ausreichend Platz für die Sonnenanbeter.
Ein besonderes Erlebnis während dieser Reise war das Dinner unter freiem Himmel im Chop´s Grille, einem von 5 Spezialitätenrestaurants, umgeben von 10000 echten Pflanzen und mit freiem Blick auf den karibischen Himmel.
Das Musical Mama Mia, die Shows im Aqua Theatre oder im Studio 21 ließen auch am Abend keine Langeweile aufkommen.
Im Anschluß an die Transatlantiküberquerung verbrachte ich noch einige entspannte Tage am Golf von Mexiko.
Zusätzliche Impressionen von diesem Schiff gibt es auf http://bit.ly/1MR3oD7
Sind Sie neugierig geworden und wollen mehr erfahren über Schiffe und Routen von Royal Caribbean? Rufen Sie uns an oder schreiben sie uns eine email - wir erstellen Ihnen gerne ein individuelles Angebot - abgestimmt auf Ihre persönlichen Wünsche. Selbstverständlich kümmern wir uns auch um die An- bzw. Abreise sowie um Verlängerunsprogramme vor oder nach der Kreuzfahrt.
Malaga
Bei einem Spaziergang während des einzigen Landgangs dieser Reise konnte ich die folgenden Sehenswürdigkeiten bestaunen:
Das Picasso Museum und das Picasso Geburtshaus
Kathedrale - Santa Iglesia Catedral Basílica de la Encarnación
Die Alcazaba in Malaga
St. Pete´s Beach
Die weißen Sandstrände Floridas mit kristallklarem Wasser, funkelndem Nachtleben und einer lebhaften Kulturlandschaft – das alles bietet die Region St. Petersburg / Clearwater, Florida
Hier ist immer der richtige Ort, ob für Familienurlaube am Strand, romantische Reisen für Paare oder Alleinreisende auf der Suche nach Ruhe.
Die meisten Ausflüge in diese Region beginnen mit einem Besuch der preisgekrönten Strände Floridas. Wir haben jede Menge Vorschläge zu Bootstouren, Wassersport, Golfplätzen, Sportveranstaltungen und Abenteuertouren.
Meine Empfehlung: Das Hotel Alden Suites liegt direkt am St. Pete Beach. In der Nähe befinden sich etliche Restaurants und Einkaufsmöglichkeiten.
Reisedatum:
29. Oktober 2015 - 6. November 2015

Reisebericht geschrieben am 15. Januar 2017 von
Wolfgang Rottler
Berg-am-Laim Straße 57
81673 München
Tel.: +49(0)89 43 13 024
post@bergers-reisen.de