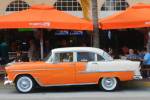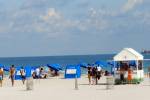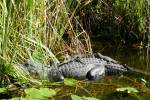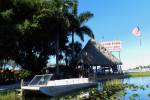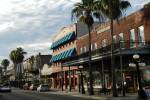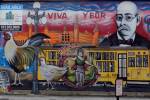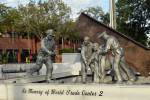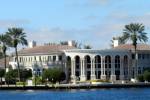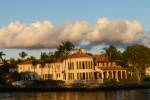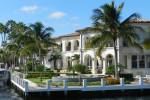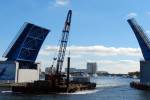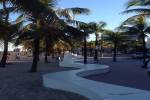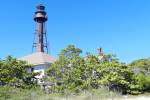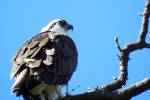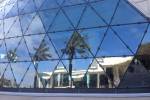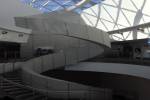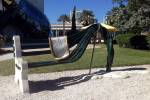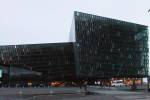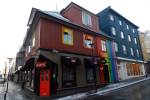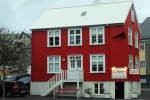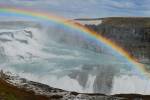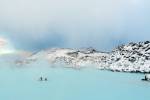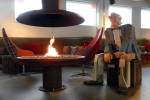 Tipps & Highlights
Strand auf Sanibel Island

Hollywood Beach

Dali Museum St. Petersburg
Die Atlantiküberquerung mit der Liberty of the Seas endete nach 13 Tagen in Fort Lauderdale, die Ausschiffung und auch die Einreise konnten wir sehr schnell erledigen und mit der Erkundung Südfloridas mit dem Mietwagen beginnen.
Als Standort für die ersten Tage hatten wir uns für das Courtyard by Marriott in Fort Lauderdale entschieden.
Eine nicht alltägliche Möglichkeit Fort Lauderdale, das Venedig Amerikas, zu erkunden und beeindruckenden Villen und Yachten zu bestaunen, ist die Fahrt mit dem Watertaxi, eine Art Hop- On Hop-Off auf dem Wasser. Die Touren führen durch downtown Ft. Lauderdale und nach Süden durch den Kreuzfahrthafen und ein Naturschutzgebiet bis nach Hollywood Beach. Durch die vielen Haltestellen bietet sich die Gelegenheit, die schönsten Ecken zu Fuß zu erkunden.
Selbstverständlich durfte ein Besuch von South Miami auf der Entdeckungsreise nicht fehlen. Der Art Deco District vibriert schon am frühen Nachmittag mit vielen Bars und Restaurants, während sich am Strand die Sonnenanbeter und Sportler entspannen.
Auch ein Ausflug in die Everglades und eine Fahrt mit dem airboat durften in unserem Programm nicht fehlen.
Als zweite Station unserer Rundreise haben wir St. Pete Beach gewählt, der ideale Ausgangspunkt für die Erkundung der Westküste Floridas.
In Ybor City, einer ehemals kubanischen Siedlung in Tampa, kann man in die Partyszene der quirligen Stadt eintauchen. Zudem besticht dieses Viertel durch seine roten Backsteingebäude und die historische Straßenbahn.
Von Orlando aus begann unsere Rückreise mit einem kurzen stopover in Reykjavik, so landeten wir ohne größeren jetlag wieder in München.
Sind Sie neugierig geworden und wollen mehr erfahren? Schreiben sie uns eine email - wir erstellen Ihnen ein individuelles Angebot - abgestimmt auf Ihre persönlichen Wünsche. Selbstverständlich geben wir auch unsere Geheimtipps an Sie weiter
St. Pete Beach
Die nächsten Tage verbrachten wir im Hotel Alden Suites am St. Pete Beach, ein idealer Ausgangpunkt für die Erkundung der Westküste Floridas.
Die Route führte uns weiter an die Westküste Floridas über Sanibel Island nach St. Pete Beach am Golf von Mexiko. Der Strand in Sanibel gilt als einer der schönsten in Florida und ist zugleich Naturschutzgebiet für gefährdete Seevögel.
St. Pete Beach ist der ideale Ausgangspunkt für die Erkundung dieses Teils der Halbinsel. Am langen und feinen Sandstrand lässt sich wunderbar entspannen.
In St. Petersburg sollte man nicht versäumen, das neu erbaute Dali Museum zu besuchen, bestechend sowohl durch seine umfangreiche Sammlung als auch durch sein architektonisches Konzept.
Reykjavik
Für unseren Aufenthalt wählten wir das Icelandair Reykjavik Marina Hotel.
Das Hotel, nur wenige Schritte von der Innenstadt entfernt, liegt in einem vollständig renoviertem vierstöckigen Gebäude. Es ist zu einem Wahrzeichen geworden, da es direkt neben dem historischen und noch immer funktionierendem Trockendock Slippur liegt. Mit dem Schwerpunkt darauf, die dynamische und kreative Atmosphäre dieses Viertels mit der starken Fischereivergangenheit Islands zu vermischen, bietet das Icelandair Hotel Reykjavik Marina jedem die Möglichkeit die Hauptstadt von seiner kreativsten und buntesten Seite zu erleben
Reisedatum:
31. Oktober 2014 - 9. November 2014

Reisebericht geschrieben am 15. Januar 2017 von
Wolfgang Rottler
Berg-am-Laim Straße 57
81673 München
Tel.: +49(0)89 43 13 024
post@bergers-reisen.de