Transatlantik - von Rom nach San Juan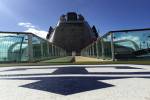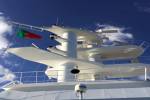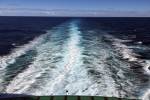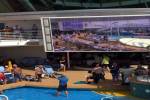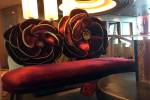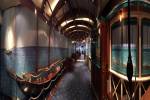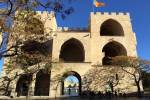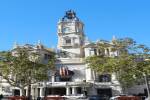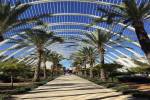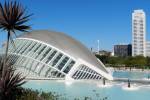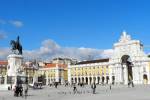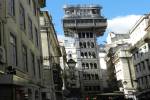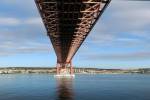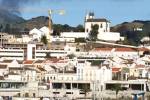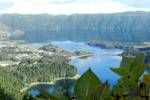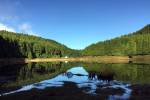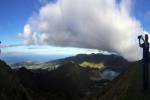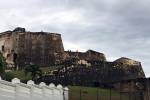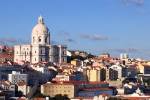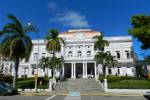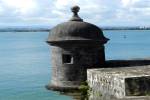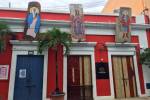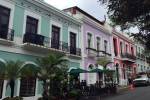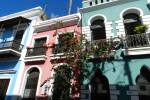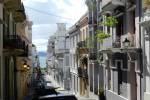 Tipps & Highlights
Electrico 28 in Lissabon

Gin Azores in Ponta Delgado

Mofongo in Old San Juan
Auf der im Mai 2016 renovierten Jewel of the Seas verbrachte ich entspannte Urlaubstage mit vielen Highlights an Bord und an Land auf der Fahrt von Rom nach San Juan (Puerto Rico).
Unterhaltung, Sport & Aktivitäten
Das tägliche Programm bietet Animation, Unterhaltung und Information für jedermann - von Vorträgen über die angelaufenen Häfen über Broadwayshows bis hin zu Tanzstunden.
Auf der Leinwand am Pool konnte ich unter dem Sternenhimmel aktuelle Filme anschauen - leider gibt es kein Popcorn. Die Bewältigung der Kletterwand war eine spannende sportliche Herausforderung, die Runde auf dem Fairplay hat viel Spass gemacht.
Die Shows im Theater boten Unterhaltung auf Weltklasseniveau, ob Mottoshows oder Einzelkünstler.
Durch das ebenfalls neu installierte W-Lan "Voom" konnte ich auch "in the middle of nowhere" auf dem Atlantik die Verbindung mit zuhause aufrechterhalten.
Landausflüge
Die Landausflüge habe ich unabhängig von der Reederei organisiert und die ports of call der Reise auf eigene Faust erkundet.
Habe ich Ihr Interesse geweckt und Sie wollen auch die Welt mit dem Schiff erkunden, dann schreiben Sie mir doch eine email. Gerne erzähle ich Ihnen von meinen Erfahrungen und Insidertips.
Rom - Civitavecchia
Nach einer Übernachtung in Rom brachte mich der Regionalzug von Roma Termini nach Civitavecchia, dem Starthafen der Transatlantiküberquerung.
Meine Hotelempfehlung für Rom: Diana Rooftop Hotel
Valencia
Valencia liegt an der spanischen MIttelmeerküste, etwa 350 km südlich von Barcelona an der Mündung des Flusses Turia. Der Fluss selbst wurde nach verheerenden Überschwemmungen 1957 aus der Stadt heraus verlegt; das ehemalige Flussbett wurde in einen Park umgewandelt.
In der Altstadt laden enge Gassen und sonnige Plätze zum Bummeln ein, die Stadt der Künste und Wissenschaften erreicht man am besten mit dem Linienbus #85.
Unbedingt anschauen:
Lonja de la Seda
Kathedrale von Valencia
Ciudad de las Artes y de las Ciencias
Lissabon
Auch bei diesem Besuch musste ich unbedingt mit der historischen Strassenbahn durch die engen Gassen der Altstadt fahren.
Sao Miguel - Ponta Delgado
Auf Sao Miguel erkundete ich bei einer Jeeptour die Schönheiten der Insel - Vulkane, historische Städtchen, spiegelglatte Kraterseen und kilometerlange Hortensienhecken. Beim MIttagessen in einem kleinen Gasthaus traf ich auf Gemütlichkeit und Freundlichkeit der einheimischen Bevölkerung und genoss typisch azorische Gerichte.
San Juan - Puerto Rico
Immer wenn ich in die Altstadt von San Juan eintauche, habe ich das Gefühl aus einer Zeitmaschine zu kommen. Old San Juan war einst das Kronjuwel des spanischen Imperiums in Amerika, und die von Mauern umgebene quilige Stadt zeigt immer noch erstaunliche Kolonialarchitektur mit imponierenden Festungen und vielfarbigen Gebäuden, von denen viele von der UNESCO zu Welterbeorten ernannt wurden.
Reisedatum:
6. November 2016 - 18. November 2016

Reisebericht geschrieben am 4. Dezember 2016 von
Wolfgang Rottler
Berg-am-Laim Straße 57
81673 München
Tel.: +49(0)89 43 13 024
post@bergers-reisen.de