New York City - Die Stadt, die niemals schläft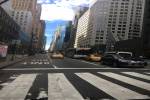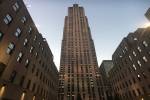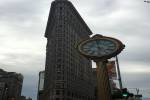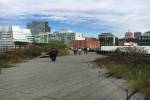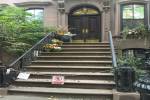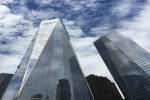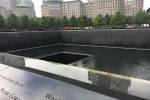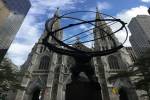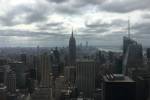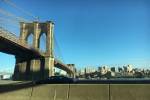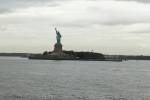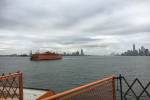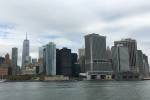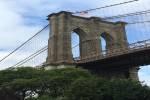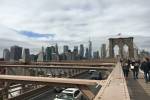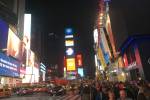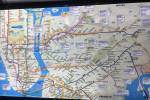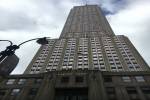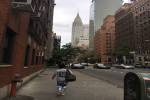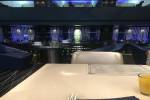 Tipps & Highlights
Aussichtsplattform des Rockefeller Centers

World Trade Center & Ground Zero

Brooklyn Bridge

Staten Island Ferry

5th Avenue & Macys
Am 10.10.2017 startete ich mit Singapore Airlines ab Frankfurt Flughafen in Richtung Flughafen JFK in New York.
Nach ca. 8 Stunden landeten wir dann nach einem sehr angenehmen Flug in der Millionenmetropole. Anschließend fuhren wir, nach der zeitintensiven Passkontrolle, mit einem Taxi Richtung Manhattan. Der erste Anblick der Skyline war sehr beeindruckend, da ich so etwas vorher noch nie gesehen hatte.
Unser Hotel war ebenfalls sehr exklusiv. Das Grand Hyatt New York liegt sehr zentral in Manhattan, direkt neben dem Chrysler Building und in der Nähe der 5th Avenue. Zudem ist es sehr modern und erstklassig ausgestattet.
Nachdem wir am Tag unserer Ankunft noch ein wenig die Umgebung des Hotels erkundeten, ging es dann am zweiten Tag los zu einer geführten Tour mit einem Guide und einem Chauffeur, welcher uns New York von den verschiedensten Seiten präsentierten. Angefangen vom Madison Square Park, über das Flatiron Building, an der Kreuzung der Fifth Avenue, des Broadway und der 23rd Street, bis zum Chelsea Market. Anschließend fuhren wir zur High Line, eine alte Güterstrecke, welche nun zu kleinen Spaziergängen im Grünen überhalb dem Trubel auf den vollbefahrenen Straßen einlädt. Vorbei an dem Haus von Carrie Bradshaw´s aus Sex an the City ging es dann zum Robert F. Wagner Park, von dem aus man bereits einen kleinen Blick auf die Freiheitsstatue werfen kann. Nach einer kleinen Pause fuhren wir dann weiter zu dem World Trade Center und dem Ground Zero. Dieses Monument ist unglaublich bewegend und ergreifend. Unser letztes Ziel war dann der Central Park, in dem wir dann den Tag ausklingen ließen.
Nach einem stärkendem Frühstück im Hotel ging es für uns am dritten Tag dann zum Rockefeller Center. Die berühmte Eislaufbahn, welche gerade in der Weihnachtszeit zahlreiche Besucher anlockt, war bereits aufgebaut und begeisterte schon jetzt einige Eiskunstläufer. Wir hatten Glück und mussten für den Besuch der Aussichtsplattform 'Top of the Rock' nicht lange anstehen. Mit dem Fahrstuhl ging es dann nach weniger als einer Minute bis in den 68 Stock und dann mit einer Treppe weiter bis zum 69 und 70 Stock des 16.-höchsten Gebäudes New Yorks. Die Aussichtsplattform gibt in 260m Höhe einen 360 Grad Blick auf die gigantische Stadt am Tag und auch am Abend. Nach einer kleinen Pause im 'Rock Center Café' und einem New York Cheesecake spazierten wir dann noch etwas durch die Straßen der Stadt und ließen den Trubel der Metropole auf uns wirken. Gegen Abend fuhren wir dann zum 9/11 Memorial und gingen dort in das dazugehörige Museum. Die Eindrücke der Bilder und Videos machte einen sprachlos und zeigte die Stadt noch einmal von einer ganz anderen Seite. Für mich war dieser Besuch auf jeden Fall ein Muss. Als wir dann aus dem Museum austraten, faszinierte mich die Skyline bei Nacht um einiges mehr als am Tag. Es war einfach unglaublich.
An Tag vier machten wir uns dann auf den Weg zu der Ablegestelle der 'Staten Island Ferry' Richtung Staten Island. Die Fahrt mit der Fähre ist kostenlos und auf der etwa 20 minütigen Fahrt hat man sowohl einen Blick auf Manhattan als auch auf die Freiheitsstatue. Kleiner Tipp: Auf der Hinfahrt hat man auf der Steuerbord-Seite einen perfekten Blick auf die Freiheitsstatue und am Heck einen grandiosen Blick auf die Skyline von Manhattan. Anschließend fuhren wir dann nach Brooklyn, zu dem Brooklyn Bridge Park, von dem aus man ebenfalls einen super Blick auf Manhattan und keinen langen Weg hat, um auf die Brücke zugelangen. Dieses Erlebnis bringt auf jeden Fall schöne Fotos mit sich. Am Abend fuhren wir dann zum Times Square. Ich muss gestehen, dass ich mir etwas mehr erhofft hatte, allerdings ist dieser Spot auch ein 'Muss' für New York City.
Am vorletzten Tag hieß es dann SHOPPEN! Wo kann man das besser als in dieser Mode Metropole? Macys, das größte Kaufhaus der Welt, war unser erster Anlaufpunkt. Hier gibt es zahlreiche Auswahl Marken in Hinblick auf Kleidung, Schuhe, Taschen, Schmuck und Kosmetik. Auch Restaurants und Cafés stehen für eine kleine Pause zur Verfügung. Gerade amerikanische Marken bekommt man hier meist günstiger als in Deutschland. Allerdings darf man nicht zu viel einkaufen, da es sonst eventuell Probleme beim Zoll geben könnte. Am besten ist es, sich diesbezüglich vorab genau zu erkundigen.
Bevor wir am letzten Tag gegen späten Nachmittag Richtung Flughafen fuhren, schlenderten wir noch einmal durch die Straßen Manhattans in der Nähe des Hotels. Auch das ist nur zu empfehlen, da man so noch einmal einen anderen Eindruck von der Metropole bekommt, als bei den bekannten Sehenswürdigkeiten und Touristenmagneten.
Insgesamt war dieser City Trip in die Stadt die niemals schläft ein besonderes Erlebnis, voller außergewöhnlicher Momente. Allerdings reichen, meiner Meinung nach, für den ersten Besuch auch vier statt fünf Tage, wenn man sich vorzugsweise nur in Manhattan aufhält. Außerdem sollte man für den Besuch genug Taschengeld einplanen.
Falls ich Sie mit meinen Erlebnissen in New York City neugierig machen konnte, schauen Sie gerne bei uns im Reisebüro vorbei.
Grand Hyatt
Lage, Ausstattung und Service
Das Grand Hyatt New York hat eine erstklassige Lage im Herzen Manhattans, mit direkter Anbindung zur Grand Central Station in New Yorks East Side.
Attraktionen wie Chrysler Building, Bryant Park und 5th Avenue sind bequem zu Fuß erreichbar.
In der unmittelbaren Umgebung gibt es eine bunte Vielfalt an Restaurants, Bars und Einkaufsmöglichkeiten.
Unterhaltung, Sport und Aktivitäten
Als Sport- oder Freizeitmöglichkeit wird ein Fitnessstudio kostenpflichtig angeboten.
Am Abend kann man den Tag an der Bar "The Lounge at New York Central" ausklingen lassen.
In den öffentlichen Bereichen erhalten die Gäste kostenfrei WiFi.
Reisedatum:
10. Oktober 2017 - 15. Oktober 2017